Let us begin by defining the two relevant terms. What do we understand by "humanism"? The term evokes three or four broad connotations. The first derives from Greek philosophy, specifically from the call by Socrates (in the fourth century BC) to turn philosophical speculation away from its then current preoccupations with the nature of the universe and the "heavens" towards more mundanely terrestrial human interests and preoccupations.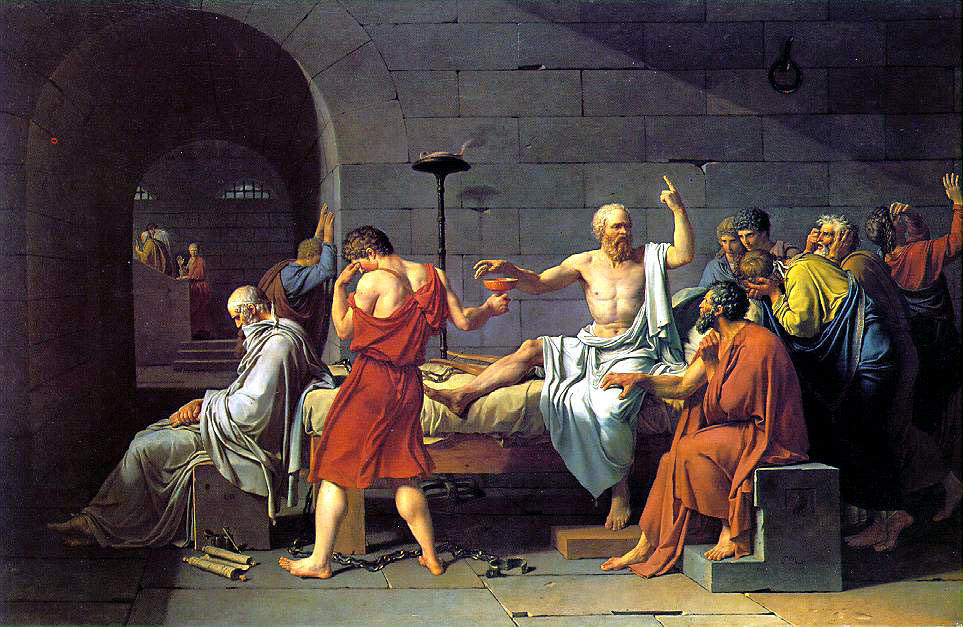 Jacques-Louis David, The Death of Socrates (The Met, New York)

The second sense is associated with the European Renaissance and its enormous interest in human accomplishments as contrasted with religious concerns, as reflected both in the interest taken by Renaissance intellectuals, scholars and artists in the accomplishments of classical Greece and Rome, and in contemporaneous preoccupations with human agency, human institutions and the human potential for self-fulfillment. The third sense arose in the 19th century, when Darwinian speculations and evidence for the origins of the species went against the grain of fundamentalist Christian doctrine, resulting in the notion of a rational humanism that challenged the literal veracity of the narrative enshrined in the first book of the Bible (and all such accounts of origins derived from religious sources). The fourth sense, which we are going to focus on today, assimilates features from all the previous three connotations, and can be illustrated through the use of the contemporary term "Humanities" to describe that part of the educational curriculum which devotes itself to the study of specifically human concerns, institutions and creativity as contrasted with the type of study we commonly associate with the natural sciences (specifically astronomy, physics, chemistry and also mathematics) and with life science and the social sciences. Thus the term "humanistic" acquires significance through contrasts developed through the course of history between the kinds of subjects or areas about which human beings have aspired to create cumulative and systematic knowledge and understanding, distinguishing human preoccupations and interests from interest in, knowledge of, and the manipulation of the physical universe. Humanists base their approach to value, knowledge and meaning on human reason, human concerns and human aspirations for truth, goodness, beauty.

Next, let us focus on the term "technology". One way of describing the scope of the word is to recognize that its current significance is linked to the capacity of the hard sciences to create systematic knowledge about the physical world we live in; this knowledge, when put to practical use and applied to material nature, through various techniques and processes, leads to the transformation of material reality through the creation of new structures, materials and entities. In short, a technology might be described as the technique of transforming material reality through the application of scientific knowledge and method to the objects and entities of the world.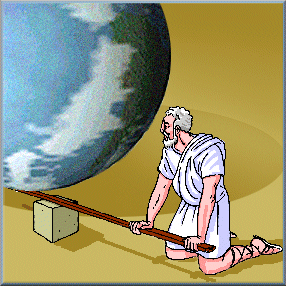 Link 1: Archimedes: "Give me a place to stand on and I will lift the earth"

As soon as we have defined the two terms we begin to recognize how they have arrived at a kind of diagonal or oppositional relation to one another which is – unfortunately - a legacy from the history of human institutions that leads to the kinds of simplifying polarizations that set the Sciences in some allegedly oppositional relationship towards the Arts. Many have argued for this opposition as a mistake, but even as a mere prejudice, the alleged opposition is already well-entrenched in society and in the minds of many people, and one of the aims of this lecture is to help clarify what is at stake in untangling the alleged opposition between Science and Art or Technology and the Humanities. I shall follow a two-step process towards this untangling. In the first, I shall work with the opposition as a given assumption or prejudice among societies, and examine the consequences of that prejudice, specifically from a perspective originating in the arts and humanities. The second step will deliberately go in a slightly contrary and more constructive direction, and argue that the relation of technology to a more balanced or sensible humanistic perspective can show the alleged opposition as harmful to human progress, and in need of resolution, both in individual mind-sets and in broad social assumptions of value about the respective roles of science and art in society.

Link 2: Frederick Edwords, What is Humanism?

Link 3: Richard Norman on Humanism (audio)